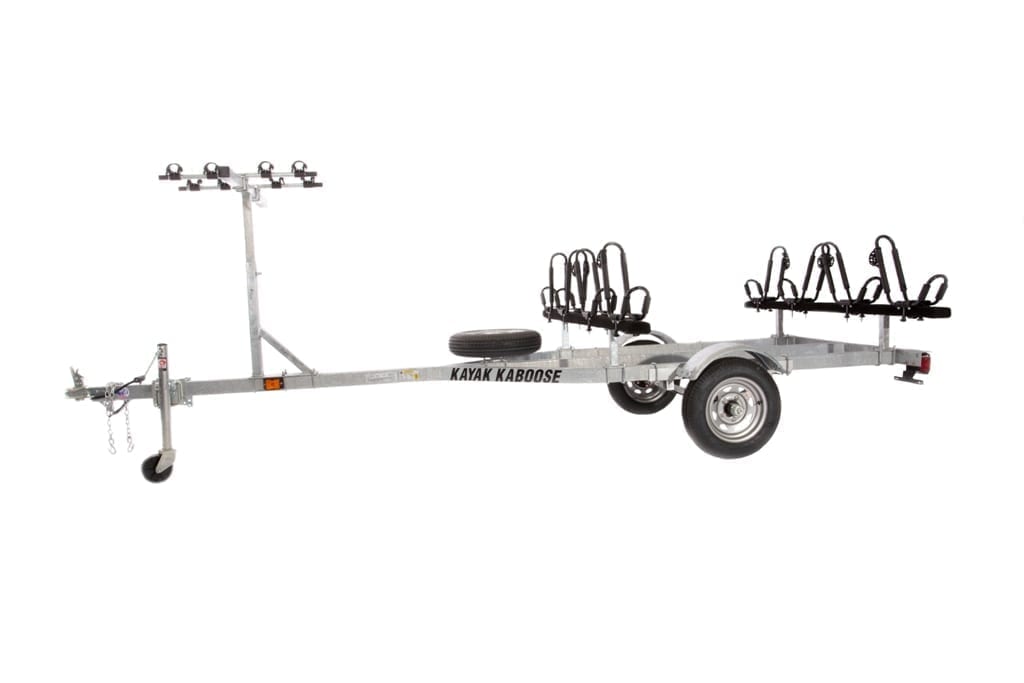 This is our first original design for sea kayaks, which are longer. This design is preferred by customers who want to use J-hooks or other more sophisticated hull supports. There is less wind resistance and the stress of transport is distributed over the strongest dimension of the kayak, its edge or side gunnel and chines.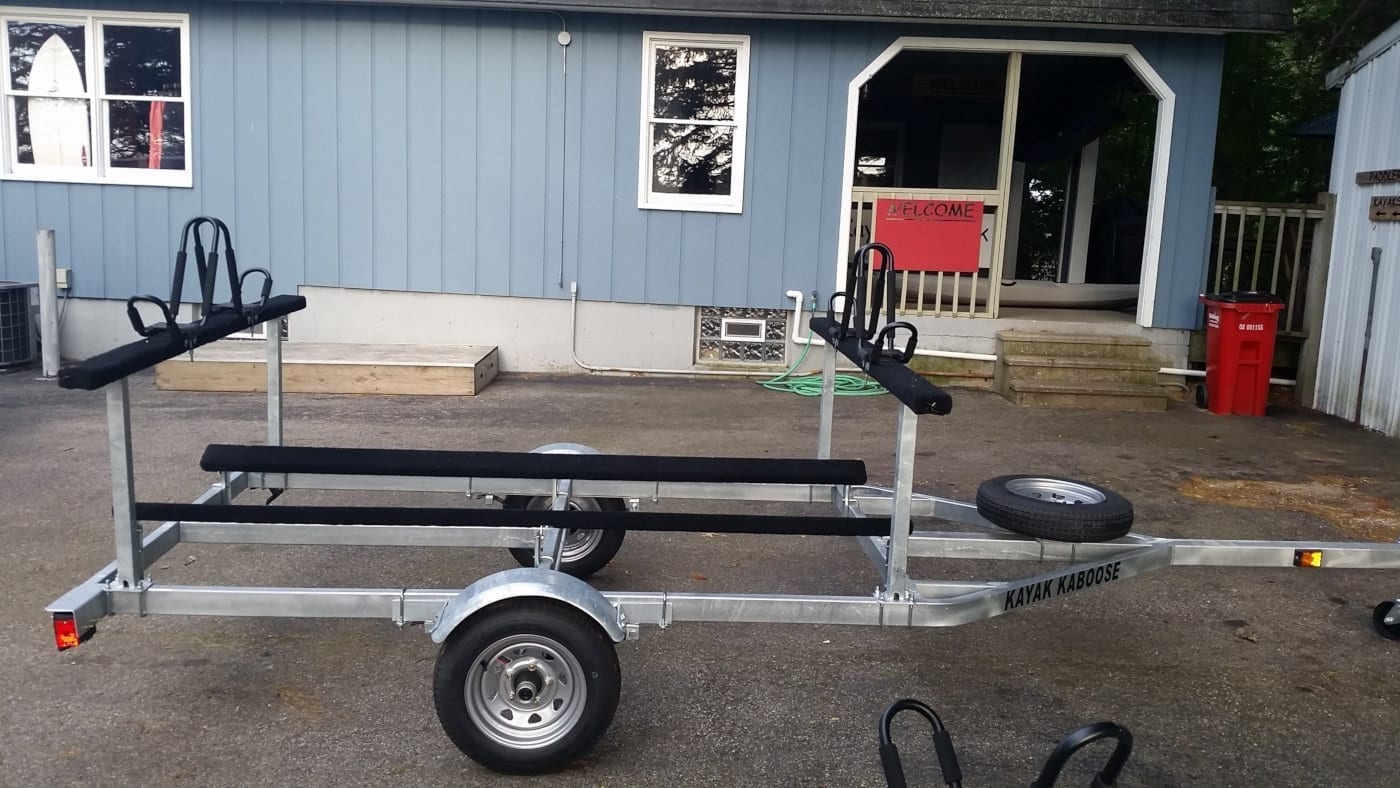 The Hobo is our most recent design.  The Brindle 1 is designed to have lots of space for storage and hauling a single fishing kayak.
We have two widths available the 58" and the 70" frames.
It has eye bolt tie downs.  There is also room for an extra kayak (not a wide fishing kayak), storage totes, ice chests and mounted rod cases.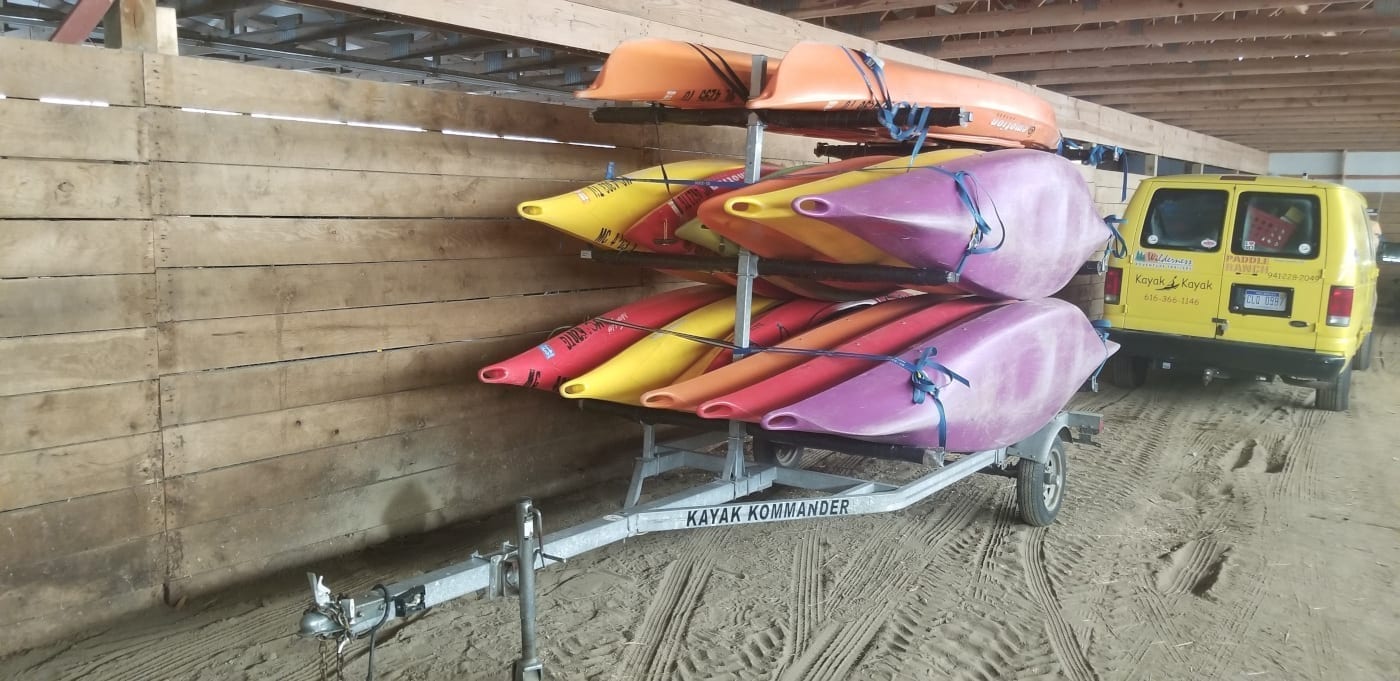 This is our "big daddy" that has room for 14 kayaks with its 3-tiered design.  Available in 16' and 18'. It is designed to safely carry a load of kayaks on freeways and back roads.
Comes with a stabilization bar and risers.
Base price is $1,755 for trailer and jack stand (does not include any other option)
Our basic philosophy is simple: build the best quality kayak trailer that best meets the use of our customers at the best price.
We do this by using a foundation of a high-quality welded frame that is dipped galvanize and we work our way to the provide for the customer preferred use. We have several examples to discuss.